Train Transfers To and From Las Americas Airport



Las Américas International Airport Train Transfers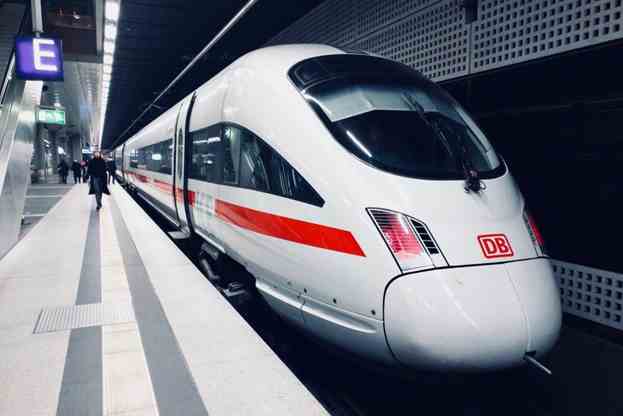 The Dominican Republic's Las Américas International Airport (SDQ) is served by multiple major international airlines with daily service to and from destinations all over the world.
From SDQ, passengers can choose from several ground transportation services, including rental cars, taxis, rideshares, and hotel shuttle services.
The airport, located in Punta Caucedo, is about 28 kilometers away from the capital city of Santo Domingo where the Metro Station is located. You can get there by taxi for less than US$ 40.00.
The Dominican Peso (DOP) is the official currency in the Dominican Republic. The symbol for the Peso is $. To distinguish between the US Dollar (US$) and the Peso ($) the symbol RD$ symbol is used.
As of this update, the conversion rate for US$ 1.00 = 55.16 RD$. However, US dollars are accepted across the island and are frequently used as the currency of reference.
Credit cards are widely accepted everywhere. There are currency exchange offices and banks, and ATMs are available in the major urban areas.
Santo Domingo Metro Station
The Dominican Republic's capital, Santo Domingo, has a metropolitan underground transport network that can be used to get around.
Metro Fares
A one-way ticket costs approximately RD$ 20.00, but you can also buy a reusable pass.
The opening hours are 6:00 AM to 10:30 PM from Monday through Friday and 6:00 AM to 10:00 PM on Saturdays, Sundays, and holidays.
When traveling the city for leisure, it is advisable to avoid the rush hour since the underground is packed with people.
Metro Line 1 (16 stations)
Terminal Station Mama Tingo - Marañón
Gregorio Urbano Gilbert Station - La Paz
Gregorio Luperón Station - Buena Vista II
José Francisco Peña Gómez Station - Los Guaricanos
Hermanas Mirabal Station - Mirador Norte Park
Máximo Gómez station - La Isabela
Los Tainos Station - at Nicolas de Ovando Av.
Pedro Livio Cedeño Station - at National Cemetery (Cementerio)
Peña Batlle Station - at Peña Batlle St.
Juan Pablo Duarte Station - John F. Kennedy Ave. (Interchange Line 2)
Prof. Juan Bosch Station
Casandra Damirón Station
Joaquín Balaguer Station
Amin Abel" Station
Francisco Alberto Caamaño" Station - at Abraham Lincoln Ave.
Terminal Station "Centro de los Héroes"
Metro Line 2 (14 Stations)
Est. María Montez - Av. Gregorio Luperon
Est. Pedro F. Bono - Av. Núñez de Cáceres
Est. Francisco G. Billini - Av. Dr. Defillo
Est. Ulises F. Espaillat - Av. Winston Churchill
Est. Pedro Mir - Av. Abraham Lincoln
Est. Freddy Beras Goico - Av. Lope de Vega
Est. Juan Ulises García - Av. Ortega & Gasset
Est. Juan Pablo Duarte - Av. Máximo Gómez (Interchange with Line 1)
Est. Coronel Rafael Tomas Fernández - Av. Leopoldo Navarro
Est. Mauricio Baez - Esc. Rep. Dom.
Est. Ramón (Mon) Cáceres - Av. Duarte
Est. Horacio Vásquez - Av. Josefa Brea
Est. Manuel de Jesús Abreu Galván - Av. José M. López
Est. Eduardo Brito - Av. Francisco del Rosario Sánchez
Extension Line (4 stations)
Est. Ercilia Pepín - Avenida San Vicente de Paúl
Est. Rosa Duarte - Avenida San Vicente de Paúl
Est. Trina de Moya Vásquez -Avenida San Vicente de Paúl
Est. Concepción Bona next to Megacentro
For a complete guide to Santo Domingo Metro Station fares, routes, and schedules, please visit https://www.visitdominicanrepublic.org/metro-in-santo-domingo